The luxury of driving digital awareness
Creating better business through a deep understanding of the luxury lettings market.
After years of consistent customer growth, kate & tom's were keen to attract new home owners. We identified the Google Display network as a key platform to achieve this goal and set about creating a targeted, compelling campaign that increased traffic by 489%, with a 400% increase in new users, with enquiries up 130% YOY.
But we love a test & learn environment, so we've also audited their Google Search ad campaigns to achieve an increased CTR to 25%, which is 10 x the industry average.
And we've applied engagement advertising across the Meta network, with our recommendations result in Instagram reach improving by 450% and video watch time up by 58%.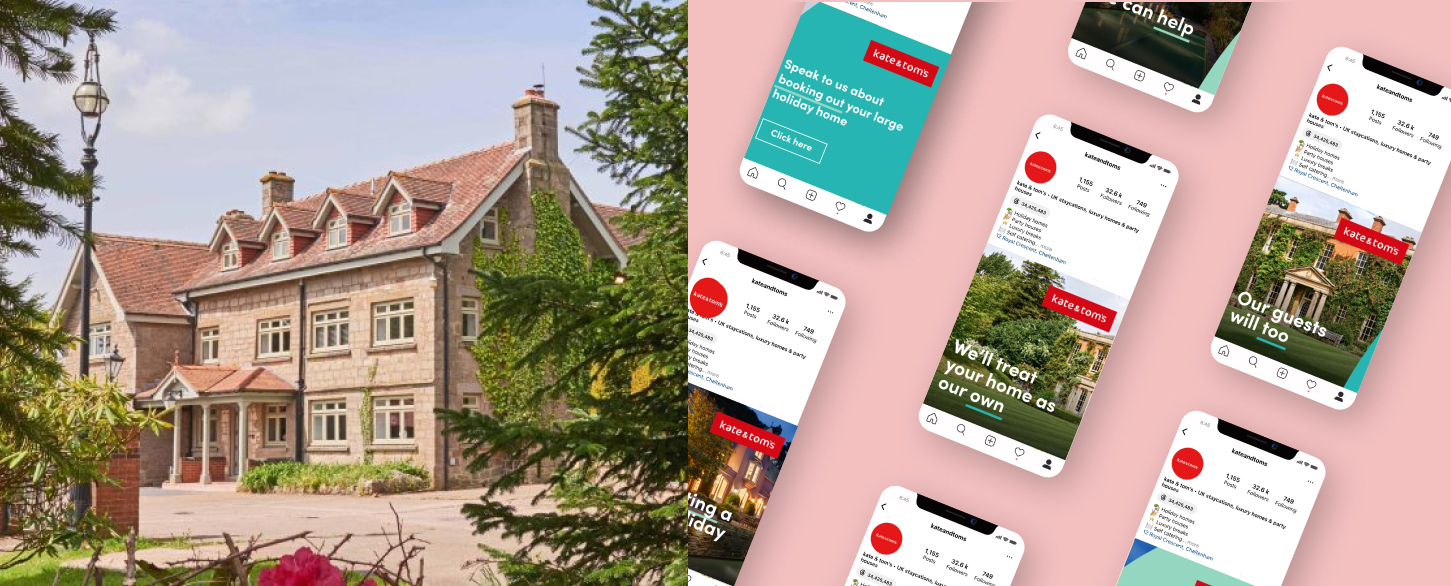 Creating Better Business for you
Please get in touch - we're here to offer our collective expertise in whatever way you need it.